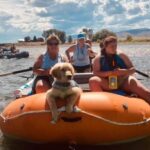 The YBGR Activity Fund allows for off-campus outings throughout the year, from ski trips in the winter months to hiking and camping the Beartooth Mountains or floating the Yellowstone River in the summer. Although these outings are certainly fun for the kids, they are much more than simply an enjoyable outing.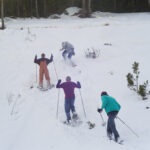 Only kids who are considered "high trust" are allowed to go on these outings which gives the youth an incentive to commit to their treatment plan and work toward getting well. In addition, most kids served by YBGR's programs are considered low income and have not had the opportunity to experience the myriad of recreational opportunities available in Montana.
Finally, physical activity and time in the great outdoors is also particularly beneficial for children dealing with mental health issues.