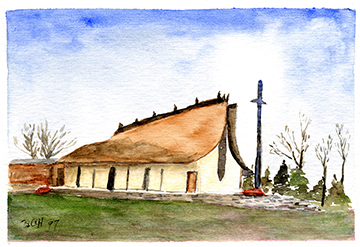 September 12th was a beautiful Sunday for the 50th Anniversary Celebration of the Robbie Chapel at Yellowstone Boys and Girls Ranch.
The special chapel service was recorded, and the video of the commemoration event can be viewed here:  yellowstonefoundation.org/chapel50/ 
Thanks to all the friends and family that were able to attend, and to all those who gave their generous support.  We so greatly appreciate you!
A very special Thank-You to all the staff, past and present, who worked for two years to bring about this wonderful gathering and celebration of the best of Yellowstone.