Lodge expansion project: making room for more kids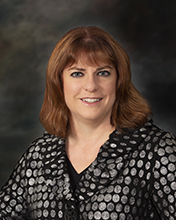 Dear Friend:
"Out of adversity comes opportunity." – Benjamin Franklin
These last six months have been unlike anything in any of our lifetimes. The word "unprecedented" has become grossly overused, but these are indeed strange new times.
As the country and world grapple with life during a pandemic, the Ranch has had its own challenges, namely, keeping the kids served by YBGR safe and healthy while continuing to provide the highest quality care.
Although the last six months have been challenging, we find ourselves with the opportunity for expansion at the Ranch. The current census at the Ranch has been averaging close to 80 in the Psychiatric Residential Treatment Facility (PRTF) with a maximum capacity of 82. Even before the pandemic, referrals to the Ranch were trending up.
Now, with increased stress in the home for many families and other Montana treatment providers reducing the number of children served, referrals have increased by almost 20% during the last six months as compared to the six months prior to the pandemic. Expanding the number of children served in the PRTF would require hiring additional staff and opening another lodge. With the unemployment rate at a higher level, the opportunity to find qualified staff is there, leaving only the re-opening of a lodge as a barrier to expansion..
McVay Lodge, which was occupied until 2017, requires only the installation of a fire suppression system to be opened again to children. Leuthold Lodge, currently home to 10 girls, needs an upgrade in the fire suppression system. By installing a fire suppression system in McVay, the girls in Leuthold could be moved to McVay while that fire suppression system is upgraded. When both lodges are complete, the Ranch would be able to increase by 10 the number of children served by the PRTF at any given time (roughly 22 more children per year).
We need your help to take advantage of this opportunity. The cost of installing fire suppression systems in both lodges is over $199,000. Through private donors, grants, and donations resulting from the ask in the Summer Wrangler, we have already raised $80,125. We hope you can help the Ranch expand services to children in need with your best gift. Thank you!
KRISTI FARVER OAKS, Executive Vice President of Development