School safety campaign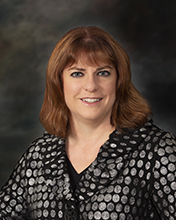 Dear Friend:
Every child deserves a safe place to learn and grow.  School violence across the country in recent years has caused unimaginable heartbreak and spotlights the necessity for enhanced safety measures in our schools.
Yellowstone Academy (YA) is the fully accredited K-12 school on the Yellowstone Boys & Girls Ranch campus. The 80 youth in the residential treatment program attend class there along with 85 students in the day school program who are bussed in daily. All students who attend YA are considered special needs and most are diagnosed as severely emotionally disturbed.
Although YA has basic safety protocols in place, a recent assessment found the need for increased safety measures including, but not limited to:
Replacing/upgrading doors and frames
Locking mechanisms
Electronic Card Access System
Ballistic Film for glass windows and doors
Video/Audio Buzz-In System
Door Crash Bars
Upgrading security for the 19 buildings on campus that directly serve YA youth will cost $622,278.00.  Unlike other school districts, YA is the only district in Montana that does not have a tax base. YA cannot obtain additional funding through school bonds or levies and must look to other sources. YA is seeking both federal and private foundation dollars to fund the upgrade but several of these funding sources require matching dollars. YBGR has committed $100,000 to the project, and committed to raising an additional $55,569 to provide a 25% match for the total funds need.
We are reaching out to our business community and donor family asking for your help to ensure that students at YBGR have a safe and secure environment where they can learn and grow.
Download our School Safety Campaign brochure.
Contact KRISTI FARVER OAKS, Executive Vice President of Development at 406-656-8772 or email kristi@yellowstonefoundation.org for more information.