ybgr boiler project: have a heart for heat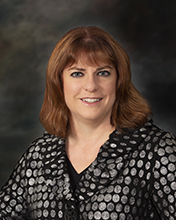 Dear Friend:
With 50-plus buildings on the Yellowstone Boys and Girls Ranch main campus, building maintenance continues to be the Ranch's greatest need.
Currently, four of the campus' main buildings need five new boilers:   Uihlein Center (2), Casper Education Center, Kramlich Lodge, and Dorothy's Lodge.
Although all five boilers are currently working, all have been identified as in need of replacement by the insurance inspector. If any of these boilers were to quit working, that building would most likely have to be taken out of use, causing disruption in the lives and routines of children who have already had far too much upheaval in their young lives.
The total cost of replacing all five boilers is $153,570 and $63,595 has already been raised.
Boilers that provide heat to four major buildings on the YBGR campus have long outlived their life expectancies. Campus maintenance has kept these old beasts plugging away, but the insurance inspectors say they must go and we are eager to replace them before we experience a catastrophic breakdown.
The Uihlein Center requires two new boilers as it houses the swimming pool, gymnasium, bowling alley, game room, locker rooms, and workout facilities that all residential children, day school students, and staff use daily.
The Casper Education Center needs a new boiler to heat its 12 classrooms, auditorium, library, and administrative offices.
Ten boys call Dorothy's Lodge home and ten girls live at Kramlich Lodge – both residential facilities require replacement boilers to keep our kids warm!
We will continue to raise funds until the full $153,570 is secured. At that point, all the boilers will be replaced. If one of these boilers quit working at any point in the process, that boiler will be replaced using funds raised to date.
When asked which of these boilers is the highest priority to replace, Ranch CEO Mike Chavers replied, "Whichever one stops working first. There is just no way to know."
Please . . . HAVE A HEART FOR HEAT . . . and help us replace the rusty relics with reliable, efficient new boilers.  Thank you!
Contact KRISTI FARVER OAKS, Executive Vice President of Development at 406-656-8772 or email kristi@yellowstonefoundation.org for more information.