Spring at YBGR: A Chance for a Fresh Start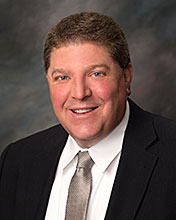 Dear Friend:
What does the arrival of Spring mean to you?
We recently asked this question to a gathering of kids who reside at Yellowstone Boys and Girls Ranch where they are receiving help with controlling negative emotions and at-risk behaviors.
"Spring at the Ranch is a chance for a fresh start," said one. This was followed by others in the room who echoed their agreement.
Upon further discussion, they said that thanks to the care and encouragement they are receiving at the YBGR, each day offers them the promise of a "new life." As spring is the season that represents new growth and hopefulness, these troubled kids realize that their own journey can mean the start of better times.
When a child struggles with social, emotional and behavioral challenges, they do not recover on their own. They need specialized, one-on-one support to heal from these traumas – high quality therapeutic care that works to reverse self-destructive thought patterns and encourage each child to embrace optimism, courage and confidence.
Just as spring brings longer days of sunlight, we believe YBGR's nurturing environment serves as a "light out of the darkness." Providing children with strong, supportive relationships helps them gradually come to trust their connection with care and security – leaving behind hurt and betrayal. Through therapy, the boys and girls ultimately understand that the damaging effects of childhood trauma are not their fault and they are truly deserving of love.
You can turn this love into action! Your spring gift will help YBGR kids feel the love and security needed to experience the healthy childhood that should be part of growing up.
Just an $8 gift will provide nourishing food for a growing child.
Just a $12 gift will provide warm and safe lodging for a boy or girl.
Just a $15 gift will provide clothing for a needy child.
Since spring is a time of new beginnings, please take this opportunity to support the kids at Yellowstone Boys and Girls Ranch who are making a fresh start in their lives. Thank-you!
Bill Hritsco, President