yellowstone academy: desks for success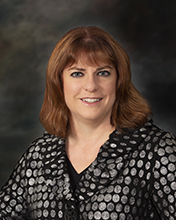 Dear Friend:
"Every student can learn, just not on the same day, or the same way." – George Evans
To better meet their students' educational needs, teachers at Yellowstone Academy (YA) are increasingly changing and adapting their classroom to facilitate collaborative techniques and activities that have proven effective.
As a result, YA needs new desks for students that are more easily moved and chairs that are separate from the desks to better facilitate group activities and allow for social distancing. These new desks and chairs also have a smooth finish which allows for easier cleaning between uses.
In addition, new locking desks and file cabinets are needed for YA teachers to ensure both the confidentiality of student records and the safety of students. Most of the current desks and file cabinets do not lock which also puts personal belongings at risk.
The funds raised through this campaign will be used to purchase desks and chairs for students and desks and file cabinets for teachers. Any remaining funds will be used to support ongoing YA needs.
"The unique learning environment at YA helps students learn and grow so they can be successful academically."
– Keith Tresch, YA Superintendent 
PROJECT BUDGET: $55,260
– 145 Desks: $36,880
– 110 Chairs: $3,880
– 35 Filing Cabinets $14,500
View and download our Desks for Success brochure.
How important is Yellowstone Academy's special education to a struggling young person's future success?  Former YA students share their stories:
Special needs students at YA will be in the best environment for academic success – with your help.  Thank you! 
Contact KRISTI FARVER OAKS, Executive Vice President of Development at 406-656-8772 or email kristi@yellowstonefoundation.org for more information.