back-to-school supplies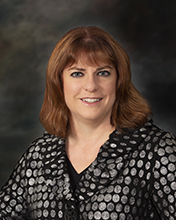 Dear Friend:
Have you seen them on the shelves?  Back-to-School supplies?
Although it's still the dog days of summer, students will soon be going back to school, including children at Yellowstone Boys and Girls Ranch's Yellowstone Academy.
Students in both the YBGR Psychiatric Residential Treatment Program and Day School Program attend school at Yellowstone Academy where they receive a highly specialized education with small class sizes, credit recovery, extensive elective courses, and therapy options.  All students at YA are special needs, and 4 in 5 are considered low income and will need assistance with securing school supplies.  With an expected 235 low-income children needing help in purchasing school supplies in the coming year, Yellowstone Foundation is seeking to raise over $10,000 to meet their needs
Stockman Bank has again stepped up this year with a $5,000 Challenge Match to encourage donations for Back-to-School Supplies for the 2022-2023 school year for Yellowstone Academy students.  That means every dollar given by September 3rd for Back-To-School supplies will be matched with another dollar, up to $5,000 for a total of $10,000.
Can we count on you to help special needs children succeed in the classroom?
To give your gift that will be doubled in value if given by September 3rd, simply click on the "Donate Today" button and select "Back to School" from Special Projects
Contact KRISTI FARVER OAKS, Executive Vice President of Development at 406-656-8772 or email kristi@yellowstonefoundation.org for more information.