RAISE THE ROOF FOR UC campaign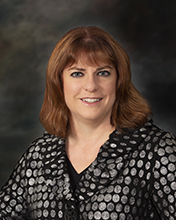 Dear Friend:
As a nationally recognized youth mental health treatment center, Yellowstone Boys & Girls Ranch seeks to treat the whole person: mind, spirit, and body.
The health benefits of physical activity for children have been well documented, and youth at YBGR are no different.  In fact, physical activity and exercise can be even more critical for youth dealing with mental health issues, helping to reduce stress, improve physical fitness, promote cooperative play, and handle the joy of victory and the disappointment of defeat in a safe, supportive environment.
The Uihlein Recreation Center (UC) boasts these amenities:
Gymnasium
Bowling Alley
Swimming Pool
Locker Rooms
Exercise Room
Game Room
The Uihlein Recreation Center provides a venue for recreation and exercise year-round for both youth and staff at YBGR.  The UC is also used by community groups for basketball and volleyball tournaments, graduation parties, and swim certifications.  Without the UC, physical activity and exercise would be extremely limited for youth at YBGR during the winter months.
The UC will celebrate 50 years of providing recreational opportunities to youth this summer, and like many 50-year-olds, the UC could use some maintenance.  The roof has had leaks in the past that have been patched, but as the roof is once again leaking, it has become evident that the UC needs a new roof, the cost of which is $180,558.
Fundraising for the project has just begun, and we hope you can help us ensure that recreation and exercise remain available year-round to youth at YBGR!
Contact KRISTI FARVER OAKS, Executive Vice President of Development at 406-656-8772 or email kristi@yellowstonefoundation.org for more information.