Healing plaza: refresh and repair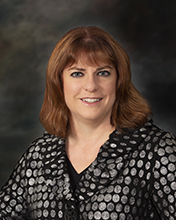 Dear Friend:
The Stephen Paul Healing Plaza, just west of the Robbie Chapel, is a beautiful outdoor space with circular seating centered around the Rock Ceremony water feature that is used by staff and students for group gatherings like Bible study or for individual reflection.
Dedicated in memory of Stephen Paul at the Ranch's 50th Celebration in 2007, the Plaza's landscaping and greenery need a refresh.  Work has already begun to replace some of the burning bushes that did not survive the winter and to add perennials for more color.
The ground cover which had been bark will be replaced with chipped limestone which will last longer and make upkeep of the plaza easier.
Finally, the water feature needs repair to keep it running through the summer. The Ranch has very hard water which has caused issues with keeping the fountain running.
After more than a year in lock-down, quarantine, and restricted access, the YBGR campus is once again opening to visitors on July 1st. 
The Healing Plaza is at the very heart of the campus and offers a peaceful, scenic spot for family and friends to meet. We are asking our donors and business partners to help us finish this project and ensure the Healing Plaza is ready to welcome visitors this summer and for many years to come.
We have already started with a generous gift of $6,000.  We need about $20,000 to complete all the work that is required.
Our goal is to have all the landscaping and rock work completed before the anniversary celebration and re-dedication of the Robbie Chapel in September when many visitors and invited guests will be coming to campus to share in this celebration event.
With your help, we will be able to keep this campus centerpiece functioning and beautiful.  Thank you! 
Contact KRISTI FARVER OAKS, Executive Vice President of Development at 406-656-8772 or email kristi@yellowstonefoundation.org for more information.