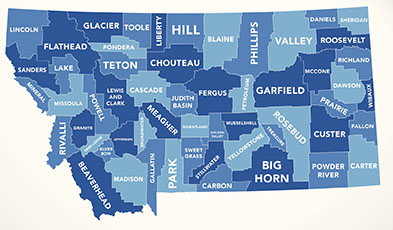 Yellowstone Boys and Girls Ranch has a powerful economic impact in our local community and the State of Montana.
 – For every dollar spent at YBGR, there is return of almost $14 to the local economy. 
 – YBGR's direct programs produce $12.2 Million per year in local economic job impact, benefiting a total of 486 jobs.
 – The total economic benefit of YBGR is $174.1 Million annually.
Yellowstone Boys and Girls Ranch has accepted youth from every part of Montana and from nearly every state.  Without YBGR programming, an estimated 75% of the youth served would continue in  high-cost correctional or psychiatric programs for an average ten years of their remaining life.