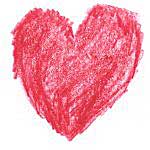 This past August, YBGR held memorial services on campus to celebrate the lives of two dedicated people who spent their careers making a difference in the lives of others. 
Tom Barrett and Devin Michaelis were both employees of our school, Yellowstone Academy.  
Tom will be permanently remembered at the campus rec center where the Barrett's Billards sign now hangs as a reminder of his love of the game and the many children he taught to play.
The Devin Michaelis Memorial Bench, created by the YBGR shop classes, sits on the south side of the Heptner Building where youth, staff, and visitors may rest and enjoy our beautiful campus.
Tom and Devin left behind a Legacy of Caring that will be carried on by the many Caring People Preparing Youth for Life at YBGR.