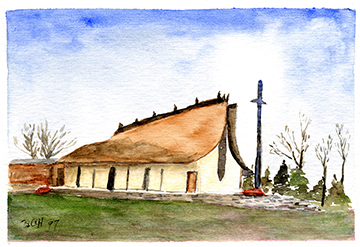 Often we look for a meaningful way to commemorate the life of a friend or loved one who has gone before us.
This Memorial Day, consider a Memorial or Honor Gift. 
Yellowstone Foundation has a comprehensive Memorial Giving Program that discerningly acknowledges the donor, the bereaved, and the honoree.
For more that 60 years, the boys and girls at Yellowstone Boys and Girls Ranch have been sustained by contributions given in memory of others.
Our Memorial and Honor Gift cards feature original artwork of the Robbie Chapel on the YBGR Campus.
People who have given memorial gifts and the names of the loved ones they have chosen to remember are published in our Wrangler newsletter.