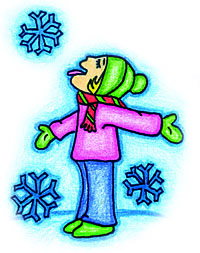 Oh, the weather outside is frightful
but Gift Annuity Income is so delightful
and since Yellowstone is the place to go
Let it Snow! Let it Snow! Let it Snow!
The payment guidelines we consider as sponsoring members of the American Council on Gift Annuity just increased.  When you fund a Yellowstone Gift Annuity today, your payments will be at higher rates than in recent years.  Once you fund a gift annuity, your rate and your payments never change.  With the new higher rates, the rate you lock in today is yours for as long as you live.
A good decision just got better!  A Yellowstone Gift Annuity gives you:
– Fixed payments for life.
– An income tax deduction this year for a portion of the funding amount.
– Capital gains benefits when funded with appreciated securities.
– Payments for one or two lives.
Contact us today to find out what a Yellowstone Gift Annuity do for you!