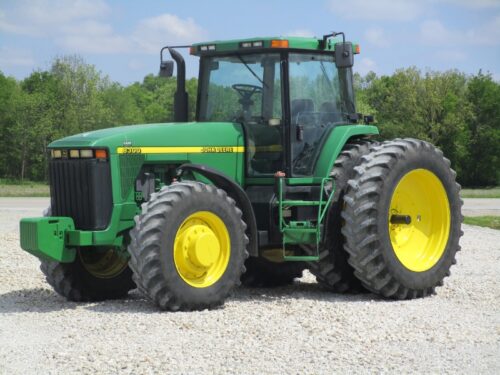 YBGR's farm-and-ranch program is hard at work this fall feeding cattle and horses, stacking hay and straw bales, digging ditches and harrowing pastures. These are just a few of the chores the Ranch's old tractor is no longer able to handle.
"We aren't four walls. We're four hundred acres," YBGR's farm program director Gary Adams likes to say. We are no small operation. YBGR has 130 acres in crops and runs about 100 registered Angus on another 110 acres.
A JD 8300 tractor is on Gary's wish list – being the right size and capacity for our operation which actively involves YBGR kids. We hope to be able to find a well-maintained used tractor that's either affordable on our budget or might be donated.
If you can help, contact Kristi at Yellowstone Foundation 406-656-8772.
Since 1957, Yellowstone Boys and Girls Ranch has been committed to improving the lives of troubled youth through hands-on learning and involvement with agriculture. Watch our video to learn more about YBGR farm programs.