There are many ways in which you can support Yellowstone Boys and Girls Ranch children with your year-end charitable gift.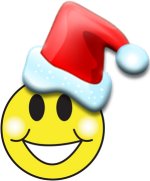 We gratefully accept your handmade quilts and blankets to provide every child with warmth and security this winter.
Contributions to our Winter Wear Fund purchases coats, boots, hats, mittens, and scarves for our children who do not have or cannot afford proper winter  clothing.  An estimated $2,000 is needed this year.
Contributions to the CBS Food Pantry assists 600 children and their families daily across Montana for whom food security is often an issue.  An estimated $7,000 is needed this year.
Our Secret Santa shopping fund is an annual tradition that allows residential treatment kids to select their own Christmas gifts of clothing, shoes, and coats.  For many children, it is the first time they have gotten new clothes or a Christmas gift.  Staff assist the children with their shopping selections and community volunteers gift wrap and deliver to the lodges on Christmas Eve.  $10,000 is needed to continue this 50-year tradition.
Our on-going Lodge Expansion Project has as it's goal the upgrade of McVay and Leuthold Lodges on campus.  Referrals have increased during this Covid crisis and more residential beds are needed to meet the demand for YBGR's specialized care.
Your online Christmas shopping can help Yellowstone this season when you shop AmazonSmile.
Pick an ornament from the YBGR Giving Tree at Rimrock Mall and it will have a simple gift request for our boys and girls lodges such as playing cards, art supplies, socks and mittens.  These simple gifts will make the holidays so much brighter for our residential kids and those enrolled in YBGR community based programs.
Don't forget that you can "write off" up to $300 in charitable donations this year, without having to itemize your taxes.  This is possible due to the CARES Act passes earlier this year by Congress to encourage charitable giving during the pandemic.
If you have questions about any of these projects or would like to discuss other needs and gift opportunities, please call Kristi Farver Oaks or Ally Cole at 406-656-8772.  Thank-You and Merry Christmas!