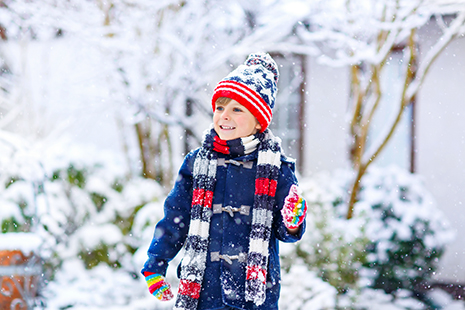 Aidan entered third grade at Yellowstone Academy in the fall of 2022.  Like many children at YA, Aidan is a special needs student who comes from a low income family. 
He immediately started benefiting from the low student to teacher ratio and the highly trained and caring staff at YA.  However, as the weather grew colder, Aidan came to school day after day with a coat that was too small and no gloves or hat. 
The staff took notice, and, thanks to the WINTER WEAR FUND, were able to provide a new coat that fit and new mittens, hat, and scarf.
Now, instead of being reluctant to go outside for recess, Aidan is the first one at the door to go out and play in the snow.
Our generous donors have ensured that funds are available to provide children like Aidan with coats, mitten, hats, scarves, and boots for the cold Montana weather, but the fund is currently getting low.  We need your help to ensure that students at YA can continue to get outside and play while still keeping warm.