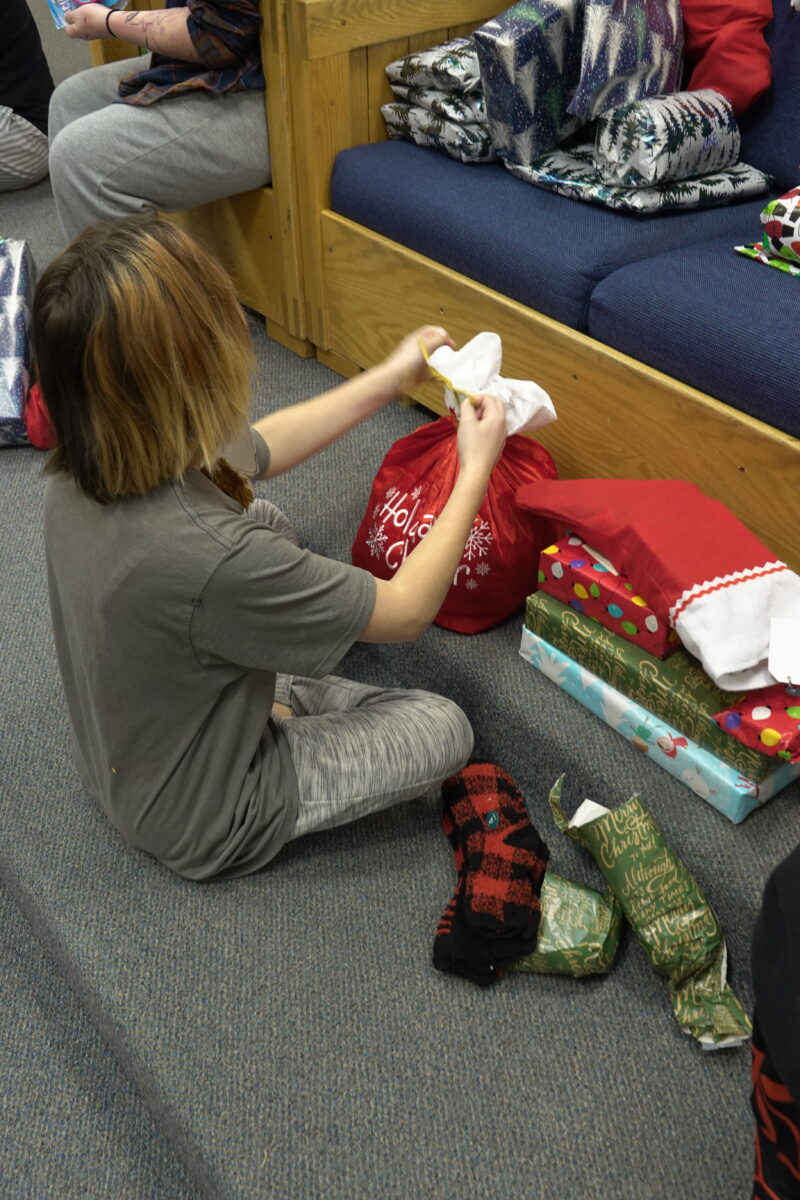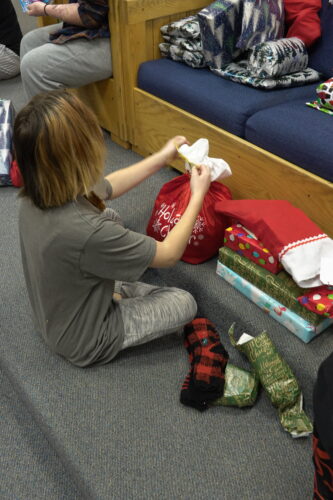 Christmas has always been a big deal at Yellowstone Boys and Girls Ranch.  For more than 50 years, loyal donors have taken on the role of SECRET SANTA to ensure boys and girls in treatment over the Holidays have gifts and stockings to look forward to on Christmas morning. You would be amazed at how meaningful it is to the kids, and how grateful they are. 
"Dear Santa, thank you so much for making Christmas in treatment real this year. It means so much to me!"    A – Dorothy's Lodge youth
"Dear Santa, thank you for the clothes I got this year.  You are a very generous person. My favorite was the purple hoodie. Thank you for the new pants, sweats, and shirts ♥  Merry Christmas."    M – Fortin West Lodge youth
In a respectful and humble spirit, we ask our donors to again help ensure kids at the Ranch continue to experience the love and affection the Secret Santa program brings.
It really does make a difference to our kiddos to know someone cares!