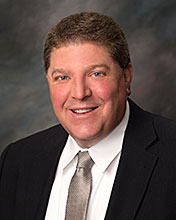 William A. (Bill) Hritsco, J.D.
PRESIDENT
Bill Hritsco is a Montana Native and was raised on family farms in the Dillon and Deer Lodge valleys of Montana.  Bill graduated from the University of Montana School of Law in 1993 and practiced law in Dillon for nearly 25 years.  His legal practice focused on property law and real estate transfers, agricultural and water law, wills and trusts, and assisting individuals and families with estate planning.
Bill actively served the community through the Dillon Jaycees and Montana Farm Bureau, as an officer and Board member for the Southwest Montana YMCA, and the boards of the Montana Water Resources Association and Barrett Hospital and Healthcare Foundation.  He is also a member of the State Bar of Montana.
Bill became involved with Yellowstone Boys and Girls Ranch nearly 20 or more years ago after several court appointments as guardian ad litem for abandoned, abused and neglected children struggling in the court system.  Bill then joined the Yellowstone Boys and Girls Ranch Board of Directors where he served for eight years before transitioning to Yellowstone Foundation's Board of Directors in 2008 where he served until 2016, with the last three years as its Chairman.
James C. Soft, CFP, MA, MS
PRESIDENT EMERITUS
James C. Soft held the Presidency at Yellowstone Boys and Girls Ranch Foundation from 2002 through 2012.  Jim continues to help donors with all forms of planned giving at the Foundation, as he has since 1972.  He holds a Certified Financial Planner® designation and a Masters of Science degree (with an emphasis in estate planning) from the College of Financial Planning.
Known for his comprehensive knowledge in charitable financial and estate planning, Jim often shares, through Foundation sponsored workshops, planned giving principles with professionals on a local and national basis.
Jim is a past board member of the American Council on Gift Annuities and former director of the Montana Nonprofit Association.  He also served as a board member of The Charitable IRA Initiative, a 501(c)(4) organization working toward extending and enhancing charitable IRA legislation.  His is also the principal of James C. Soft & Assoc. Consulting.
Certified Financial Planner® is a mark owned by the Certified Financial Planner Board of Standards, Inc.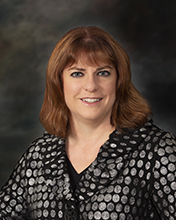 Kristi Farver Oaks, B.A.
EXECUTIVE VICE PRESIDENT OF DEVELOPMENT
Kristi Farver Oaks, a graduate of Concordia College in Moorhead, MN, joined the Yellowstone Foundation in 2019 and brought with her over 20 years of experience in the non-profit sector.
A northeast Montana native, Kristi was with the American Cancer Society for over 20 years, starting as a field staff in eastern Montana and then serving as the state director for eight years before finishing her time as the Managing Director for the Great West Division, overseeing income staff in a twelve state area.  After leaving ACS, Kristi served as a Senior Development Officer for the Montana State University Billings Foundation, assisting with the completion of the MSUB science building campaign and overseeing the annual fundraising drive.
Kristi was drawn to Yellowstone for our work in assisting special needs and underprivileged children, and as Executive Vice President, she assists Yellowstone friends with both annual and major gifts in addition to networking with the larger community to match individuals, businesses, foundations, and corporations with suitable Ranch projects.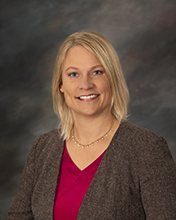 Sara Hofer, J.D.
Executive VICE PRESIDENT OF PLANNED GIVING
Sara Hofer joined the Yellowstone Boys and Girls Ranch Foundation in 2019.  She is a graduate of The George Washington University in Washington D.C. and attended the University of Wyoming where she earned her law degree.  She has a history in non-profit work including time with Parents, Let's Unite For Kids (PLUK), Make-A-Wish Montana, and most recently with American Cancer Society where she acted as Development Manager for the Yellowstone Relay For Life.
Sara has a heart for personal growth and serves as a "Transformation Group" facilitator and coach for small group leaders at her church.  She and her husband own a ranch north of Billings where their three children are very active in sports, church, and the family rodeo business.
Sara brings her expertise to charitable planned giving, working closely with Jim Soft and Bill Hritsco to provide planned gift analysis and proposals to donors and their advisors.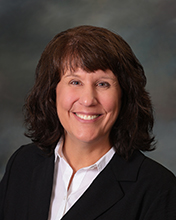 MARTI J. BURROUGHS, CPA
executive VICE PRESIDENT OF FINANCE/cfo
Marti Burroughs joined the Foundation in 2023. Originally from Oregon, graduating from Portland State University with a degree in Business Administration: Accounting, she and her husband moved to Billings in 2020 to be close to children and grandchildren. Marti earned her CPA license in 2006 after working at a non-profit behavioral health organization for adults and since 2014 was the Financial Controller for a commercial construction company.
Marti oversees all Foundation accounting functions, the annual budget, and regular external audits. She monitors the endowment funds, annuity reserves, and all charitable trusts.