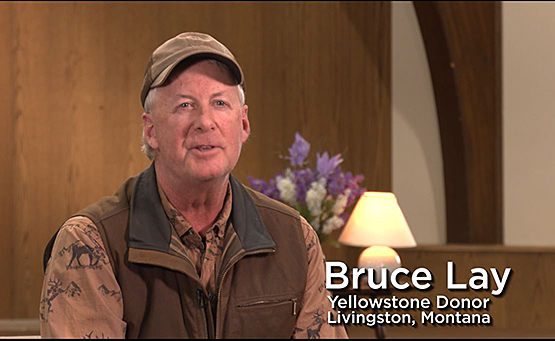 We love our donors, and we love it when our donors share with others how much they love YBGR.
Here's a video clip of one such donor testimonial from Bruce of Livingston, Montana.  His enthusiasm for planned giving and supporting the work of YBGR is infectious.
Just like Bruce, we welcome you to come and visit the YBGR campus, meet our staff, and find out how you can participate and support the Yellowstone mission.
Visit our Video Page for more great clips.