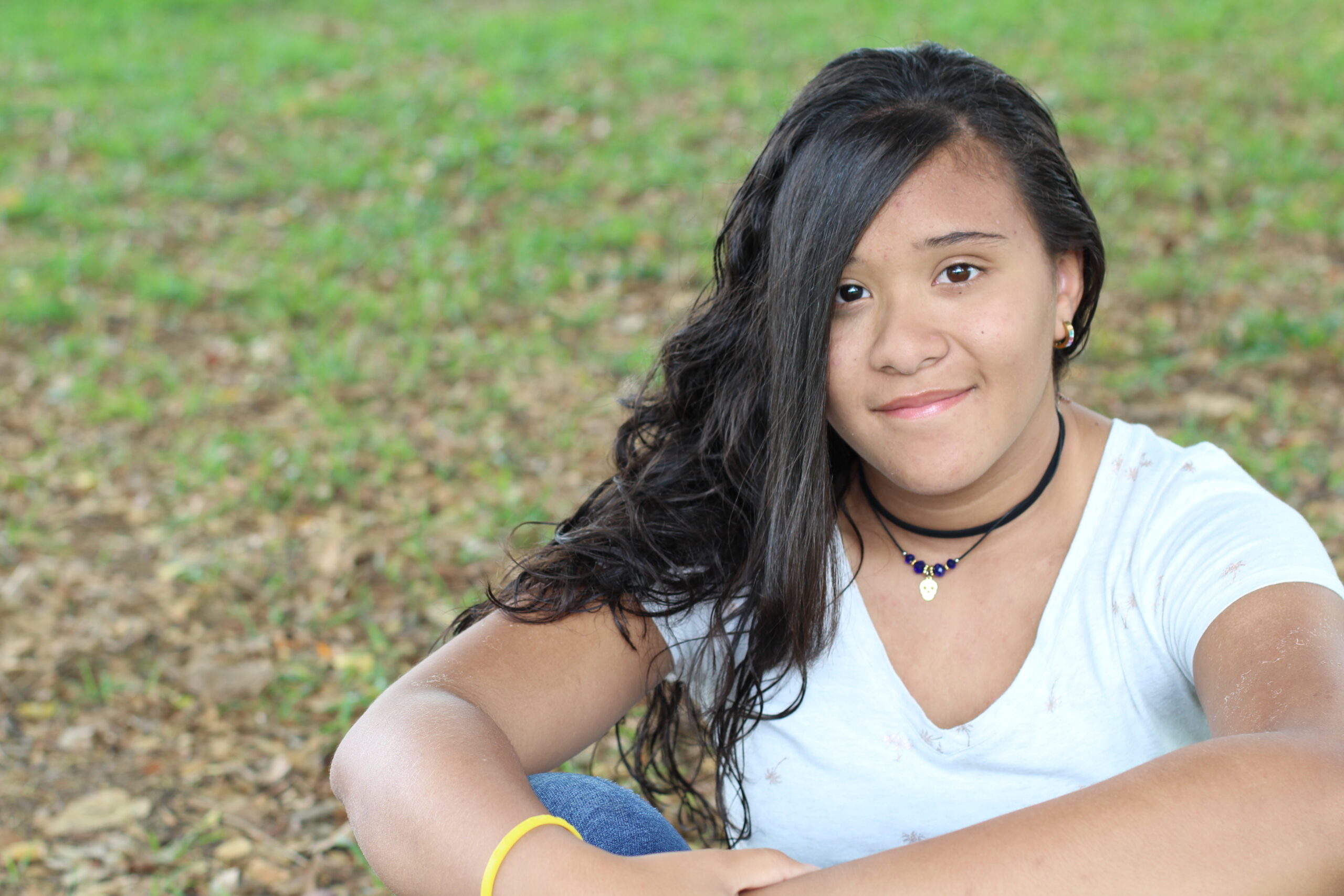 Sara had never played a team sport before she arrived at YBGR.  She was tall and uncoordinated and was always the last one picked for a team during gym class.
"I wasn't going to try out for the volleyball team, but several of the other girls asked me to so I went along just to see.  It was better than hanging in the lodge.  I thought I would just kill some time until I got cut from the team," says Sara. "I didn't get cut, and I still don't understand why exactly. I am not good at serving, and my teammates still have to tell me where to stand, but I am learning and getting better."  At the annual Mustang Invitational Volleyball Tournament held in early March, Sara got quite a bit of playing time.
Jill was volunteering as a line judge at the tournament.  "When Sara subbed into the game, she looked a little lost.  Her teammates had to direct her to where she needed to go," recounts Jill.  "The first time Sara returned a serve, the entire YBGR crowd absolutely erupted.  You would have thought she spiked one in front of the ten foot line to win the championship game instead of a simple bump.  This continued for the entire game.  The crowd cheered for the entire YBGR team, but there was always a little something extra for Sara."
Later, Jill mentioned this to Lisa Frazier, the head volleyball coach, and she learned that not only had Sara never played a competitive team sport before, but she is also on the Autism spectrum.  "All the youth at YBGR have dealt with so much in their young lives, so it is especially heartwarming to see players cheer each other on and also the YBGR youth in the crowd getting behind the players as well," says Jill.
The YBGR Mustang volleyball team placed 3rd in the tournament, the first time in the 25-year history of the tournament that the Mustangs have won a trophy!
*For the privacy of the youth served at the Ranch, names have been changed. Image(s) shown here are a representation of those served at the Ranch.