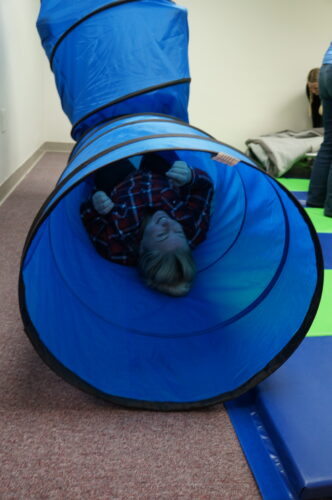 SMART (Sensory Motor Arousal Regulation Treatment) is an innovative mental health therapy for children and adolescents who have experienced complex trauma that helps them with emotional, behavioral, and interpersonal regulation.
We are asking for your help to purchase equipment for more Community Based Services SMART programs throughout the state of Montana.  Having received a grant recently for three staff members to become certified SMART Trainers, YBGR has seventeen staff newly certified to support kids around the state using this treatment model.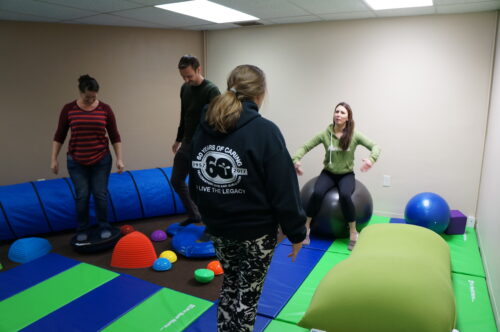 SMART utilizes an array of therapeutic equipment, such as weighted blankets, balance beams, fitness balls, and large cushions that are used in shared play to support children's natural ways of regulating their bodies and their emotions that facilitate attachment-building and to allow for embodied processing of traumatic experiences. This treatment model widens children's window of tolerance for both positive and negative emotional states and for interpersonal connection so that healthy development can continue.
Samantha has experienced the healing power of SMART modalities and equipment, learning that she needed help to regulate her body and keep herself in the "window of regulation," a window on the first floor of her metaphorical house thanks to generous donations like you. Read More about Samantha
The greatest challenges now facing the expansion of SMART at YBGR are:
Finding affordable, available space for SMART rooms in satellite communities like Bozeman, Gardiner, Flathead Valley, Missoula, etc.
Securing additional funding for SMART equipment once space has been secured.
Consider a gift to help us expand access to SMART therapy, DONATE TODAY. Call of email us for more information on how you can participate. info@yellowstonefoundation.org | 406.656.8772